Wake Forest, NC Events Happening In March 2019
Spring is right around the corner! After all of the rain we've had recently, who is ready to get out and have some fun?! Wake Forest has many fun events for the whole family to enjoy in March, from celebrating Mardi Gras this weekend, to free movies and fundraisers for a good cause!
Get out and enjoy all of the fun activities this amazing town has to offer!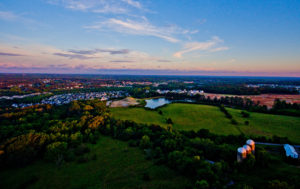 First Friday Art Walk Wake Forest
Friday, March 1, 2019 @ 6-9PM
https://www.facebook.com/ArtWalkWakeForest/
Free Movie! First Friday Flix "The Meg" @ Wake Forest Renaissance Centre
Friday, March 1, 2019 @ 7-9PM
https://www.wakeforestrencen.org/event/first-friday-flix-28
Wake Forest Farmers Market
Saturday, March 2, 2019 @ 8AM-12PM
http://www.wakeforestmarket.org/
Mardi Gras Street Festival
Saturday, March 2, 2019 @ 11AM – 3PM
https://www.facebook.com/events/326236251313636/
Sunday Funday with "Tacos on White Street"
Sunday, March 3, 2019 @ 1-6PM
https://www.facebook.com/events/255127442063646/
Art Walk Wake Forest
Monday, March 4, 2019 @ 6-9PM
https://www.wakeforestnc.gov/art-walk-wake-forest-2019-03-04-1.aspx
Wake Forest Farmers Market
Saturday, March 9, 2019 @ 8AM-12PM
http://www.wakeforestmarket.org/
Brave the Shave
Saturday, March 9, 2019 @ 11AM-4PM
https://www.stbaldricks.org/events/wakeforest2019
Koinonia Cares Charity Auction & Dinner
Saturday, March 9, 2019 @ 6PM
http://www.koinoniawf.org/
Free Movie! Flix4Kidz "The Incredibles" @ Wake Forest Renaissance Centre
Monday, March 11, 2019 @ 10:30AM-12PM
https://www.wakeforestrencen.org/event/flix4kidz-26
Free Movie! Free At 3 "Mama Mia" @ Wake Forest Renaissance Centre
Monday, March 11, 2019 @ 3-5PM
https://www.wakeforestrencen.org/event/free-3-26
Mother & Son Dance
Friday, March 15, 2019 @ 6:30-8:30PM
https://www.wakeforestnc.gov/mother-and-son-dance-2019-03-15.aspx
Shamrockin' Casino Gala Fundraiser
Friday, March 15, 2019 @ 7-11PM
https://www.wake-forest-womans-club.com/
Rockin' The Forest Concert Series: Big Love
Friday, March 15, 2019 @ 7:30-10PM
https://www.wakeforestrencen.org/event/rockin-forest-3
Wake Forest Farmers Market
Saturday, March 16, 2019 @ 8AM-12PM
http://www.wakeforestmarket.org/
Special Blessings Support Luncheon & Fundraiser
Saturday, March 16, 2019 @ 2-3PM
https://www.specialblessingsinc.net/
'Player's to Go Ensemble' Rapunzel @ Wake Forest Renaissance Centre
Saturday, March 16, 2019 @ 2-2:45Pm
https://www.wakeforestrencen.org/event/players-go-ensemble-rapunzel
Celtic Angels Ireland @ Wake Forest Renaissance Center
Monday, March 18 & Tuesday, March 19, 2019 @ 7PM
https://www.wakeforestrencen.org/event/celtic-angels-ireland-0
Happy Dan the Magic Man
Wednesday, March 20, 2019 @ 11AM
https://www.wakeforestrencen.org/event/happy-dan-magic-man-7
John Mark McMillan Concert
Friday, March 22, 2019 @ 7-9PM
https://www.eventbrite.com/e/john-mark-mcmillan-concert-tickets-51141788466
Wake Forest Farmers Market
Saturday, March 23, 2019 @ 8AM-12PM
http://www.wakeforestmarket.org/
5K Run / 1M Run Fundraiser
Saturday, March 23, 2019 @ 9AM-12PM
https://www.wakeforestnc.gov/5k-run1-mile-walk-fundraiser-2019-03-23.aspx
Multicultural Day @ Wake Forest Renaissance Center
Saturday, March 23, 2019 @ 1-4PM
https://www.wakeforestnc.gov/multicultural-day.aspx
Wake Forest Film Festival
Thursday, March 28, 2019 @ 6PM
https://www.facebook.com/events/1058057114365743/
Wake Forest Film Festival
Friday, March 29, 2019 @ 3PM
https://www.facebook.com/events/1058057114365743/
Wake Forest Film Festival
Saturday, March 30, 2019 @ 3PM
https://www.facebook.com/events/1058057114365743/
Wake Forest Farmers Market
Saturday, March 30, 2019 @8AM-12PM
http://www.wakeforestmarket.org/