Getting To Know 701 Walters Drive in Wake Forest, North Carolina
701 Walters Drive in Wake Forest, North Carolina is located in the beautiful neighborhood – Heritage Wake Forest. Heritage Wake Forest features a members-only golf course, gorgeous golf club house with dining overlooking the course, stone fireplace, bar area and more, neighborhood swimming pools, tree lined streets, fishing ponds, parks, shopping centers and more. Centrally located near Capital Blvd, 98 and minutes to Raleigh, this neighborhood is a true gem!
We asked the sellers of the property a few questions about the home, the location, their time living there and in the area… Enjoy hearing about the home from their perspective!
What are your favorite things about your neighborhood?
We have loved raising our boys in a neighborhood where we always felt they were safe and loved. We have wonderful neighbors who have always loved our kids like their own. They've ridden their tricycles in the cul-de-sac and played football beside our house and everything in between. Our corner even serves as the bus stop for the elementary and middle schools. The mature tree-lined streets are especially beautiful in the fall. The close proximity to everything important is very convenient. We are within a few miles of all the schools, our doctors, and our dentist. It was a priority for us to be part of a larger neighborhood with access to golf, tennis and pools. We also have loved living so close to Gateway Commons. We can send the kids up to Dollar Tree for last-minute posterboard and walk up to get some groceries when it snows. There are also so many amazing restaurants all around us. And being on this side of Heritage allows for easy access to Highway 98 and downtown Wake Forest.
Tell us about some of the best restaurants, shops, "best kept secrets" and go-to places around your home?
Farm Table, BuKu, Shuckers, Stewarts Bistro, Wine 101 are all amazing and are located within a couple of miles from our home. The kids like to walk to Subway and Gooey's in Gateway Commons for lunch on the weekend. Downtown Wake Forest is has added numerous new restaurants, bars and shops and we have watched it blossom over the years. Our family really enjoys Joyner Park and our walking/biking trails.
What are your top 3 favorite features of your home?
While I have to say our incredible shower is definitely a favorite, I know my husband would say that the walk-in safe is on his top 3 list. But, everyone in our family has taken full advantage of our fabulous front porch. We adore our swing. The kids can wait for the bus there. And we even had a table and chairs out there for many years where we could eat dinner as a family when the weather was nice. I've spent countless days and nights on that porch chatting and drinking wine with a friend.
If you could take one room with you, which room would it be and why?
It would have to be our dining room. It is just classically gorgeous, with the moldings, coffered ceiling and the tall doors that lead out to the porch. It is the perfect size. It's large, but cozy and intimate and we've had some of our best meals and fun evenings in that room.
Have you used your yard and outdoor space a lot? If so, why?
We have used and enjoyed every part of our outdoor space. Our back patio is perfect for grilling. At one point, we used the patio for dining and had a large table and chairs out there where would host family and friends. More recently, we have used the space for a fire pit and Adirondack chairs, where we could relax and make s'mores. Our boys use the large mature trees in the backyard to hang their enos and chill with their friends. I've already talked a bit about our beloved front porch, but our side porch is the perfect spot to spend family time or host friends. In the cooler months, we have a patio heater, which we used quite a bit. We screened in the balcony off of our master a couple of years ago and it was one of the best upgrades we've done to our home. We had our swing bed custom made and it is the best spot to window down after a stressful day and a perfect place to read a book. We can even leave out balcony door open in the fall and spring. One of my favorite outdoor spaces is our large, flat driveway, which allowed us to install a basketball hoop. It has been a gathering spot for the kids in the neighborhood.
Tell us about a favorite memory or event that you had in your home.
I think it would be impossible to pick just one. We have hosted tons of birthday parties, get-togethers, BBQ's, and Christmas celebrations here and they have all been wonderfully memorable. But, it is the small moments that stick out in my mind… the kids warming their hands by the fireplace after a full day of playing in the snow; having ten pairs of small sneakers all lined up by the door; playing a family board game at the kitchen table; spending the day playing hookie from life's responsibilities lounging on the porch with a friend. I remember one particular evening, I was hosting a girls' night, I stopped and listened and took in the laughter, and thought how very blessed we were to be share our house with all the people who have made it a home.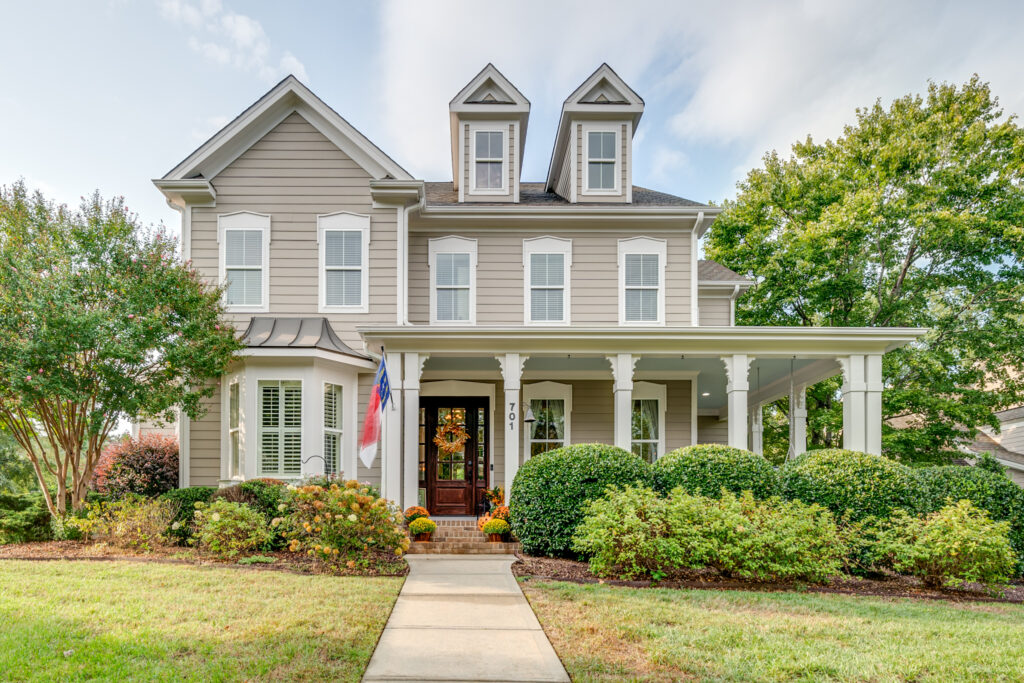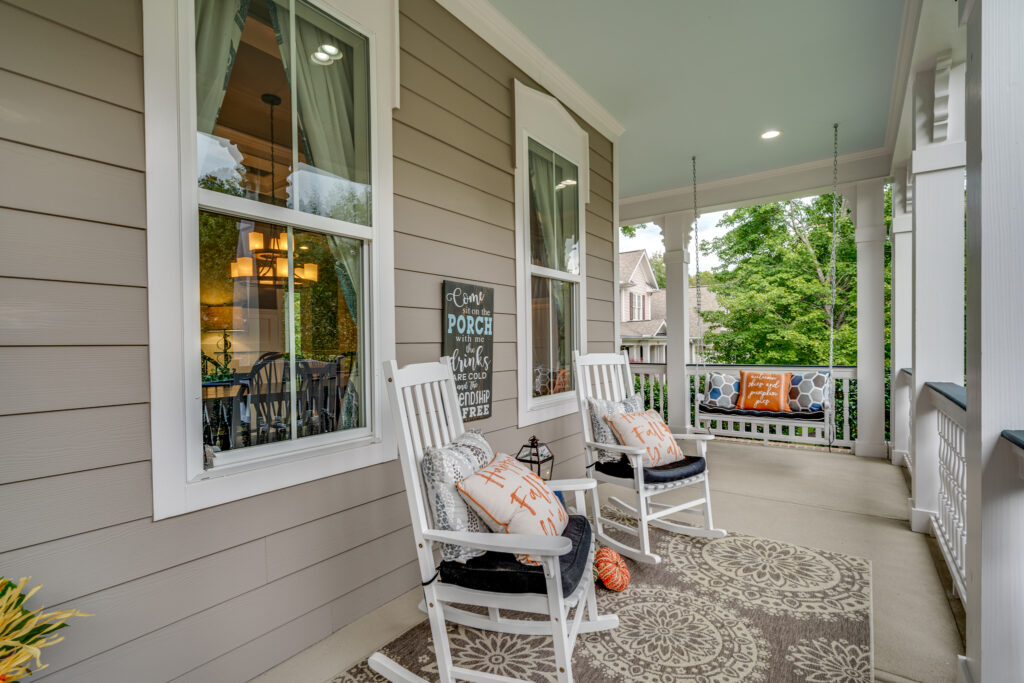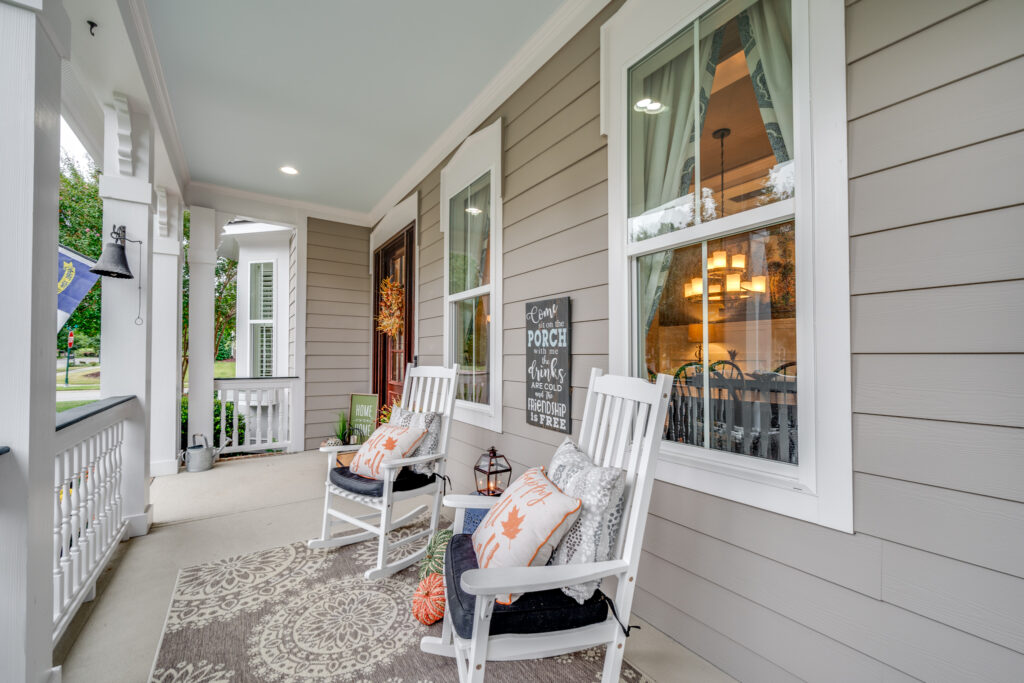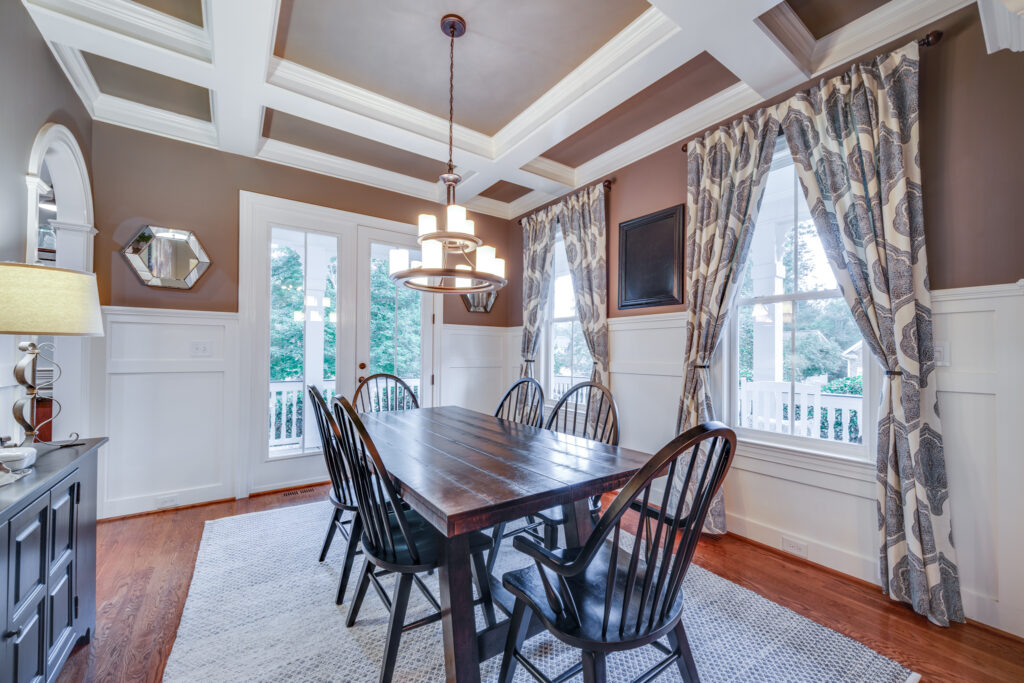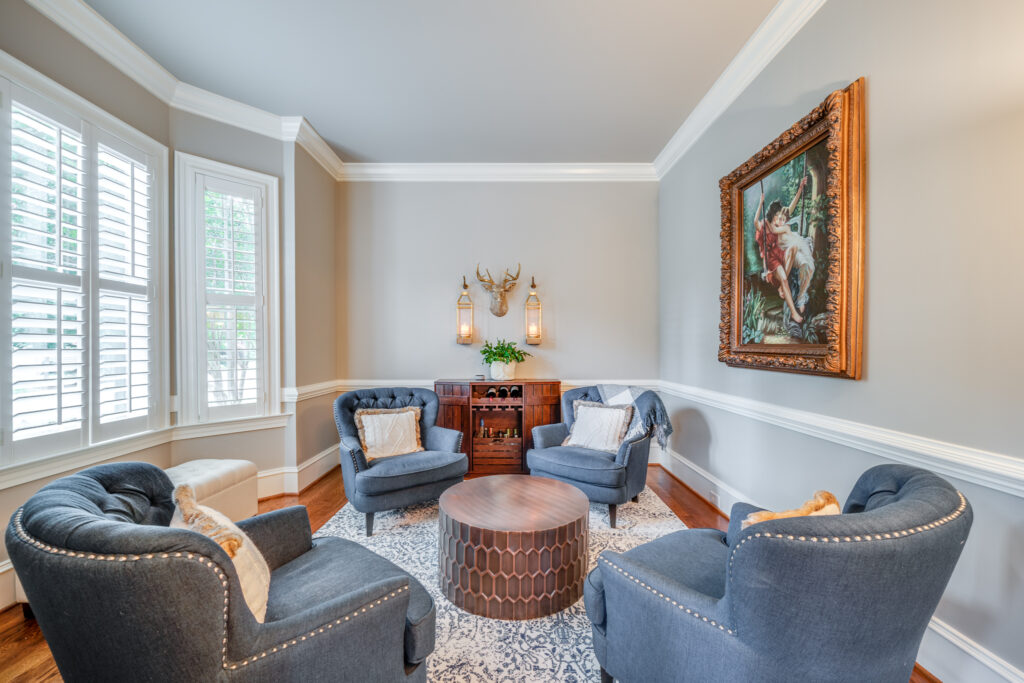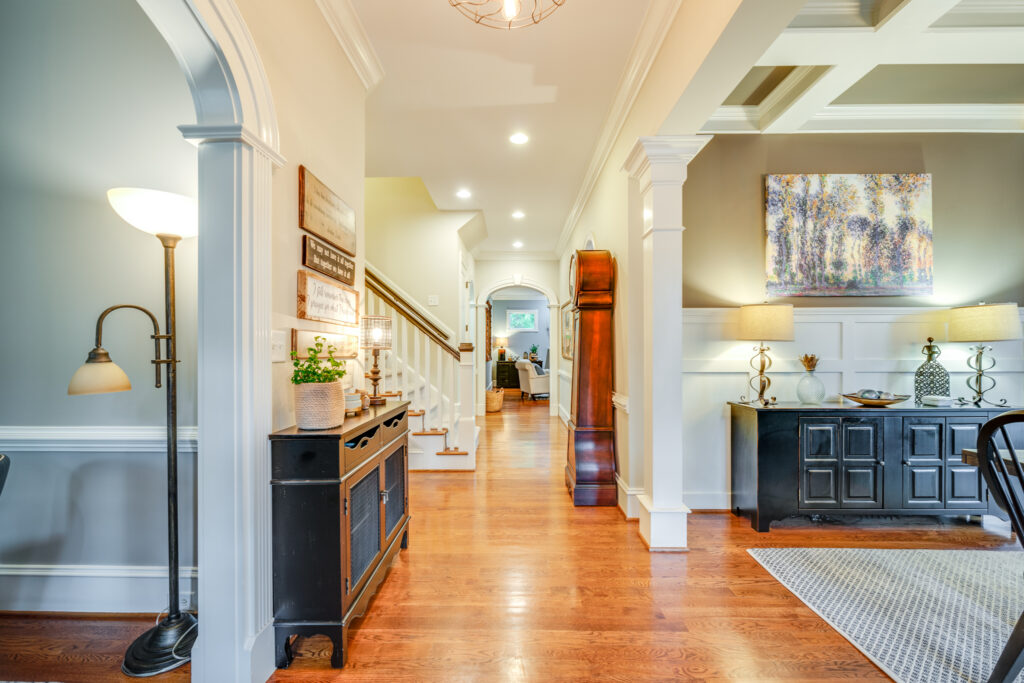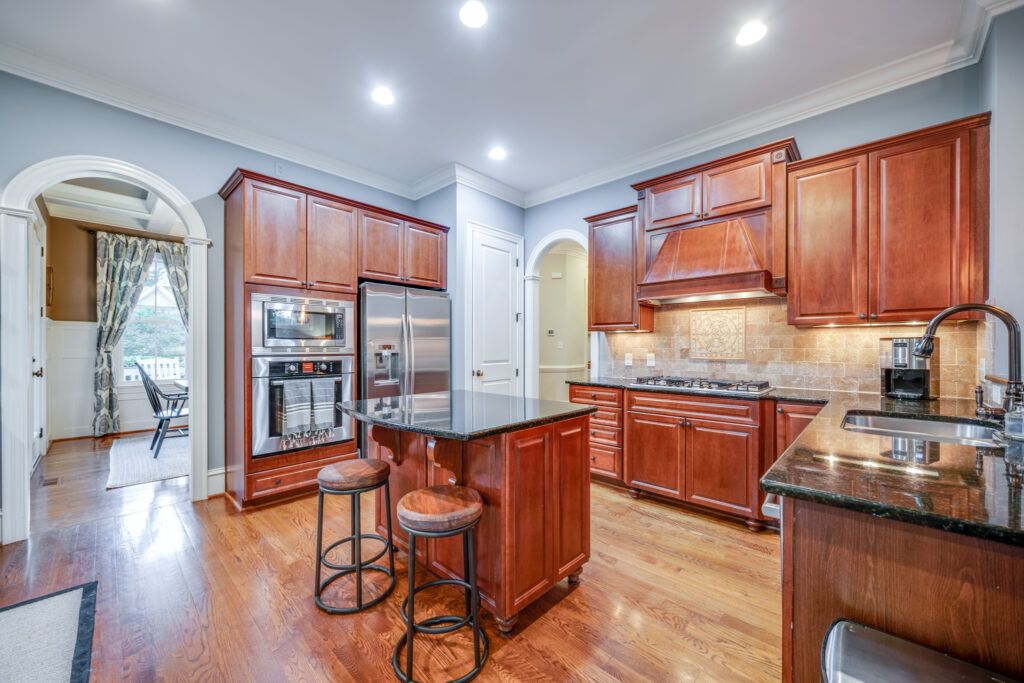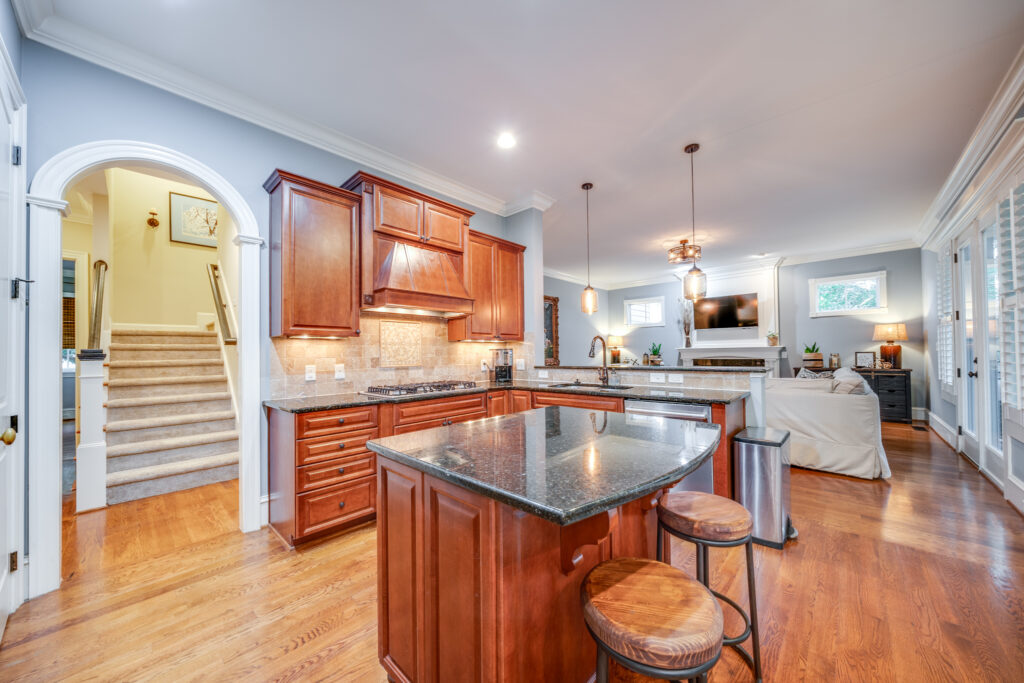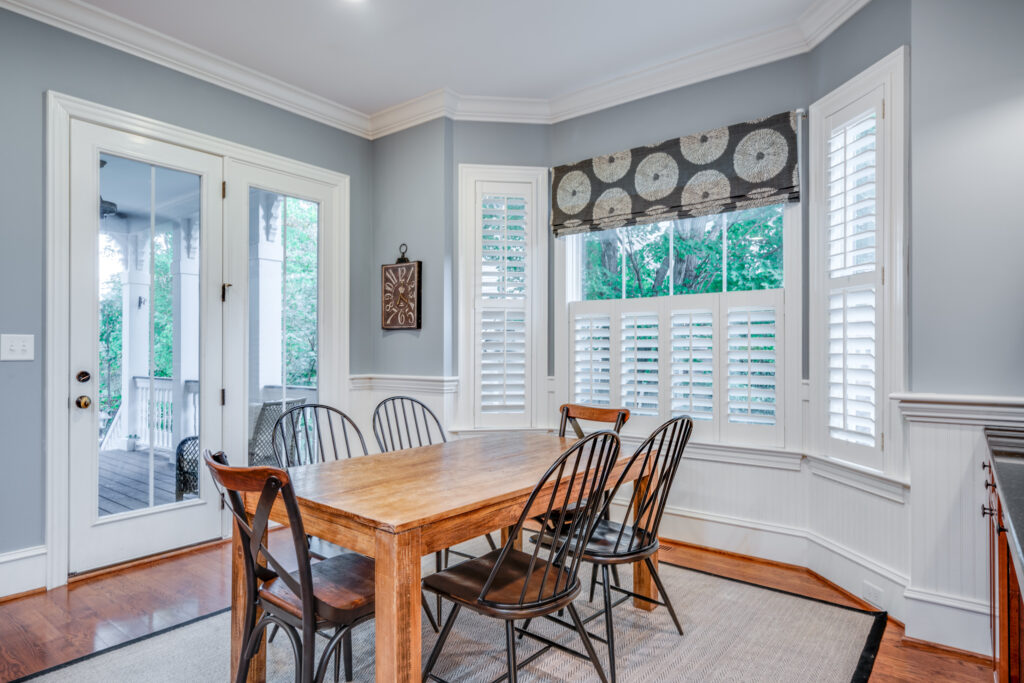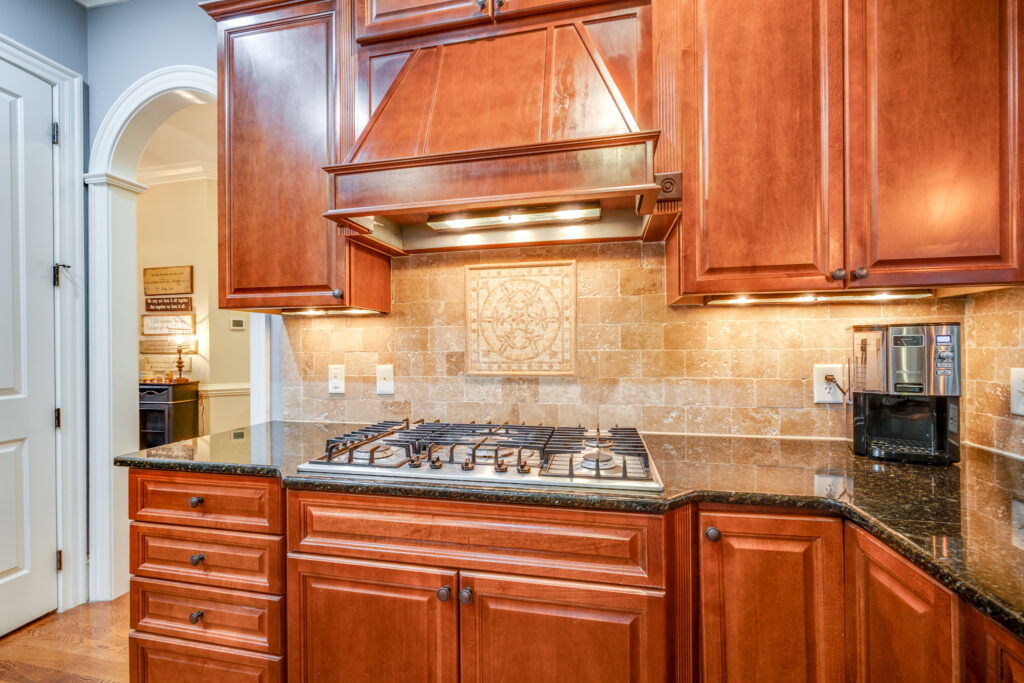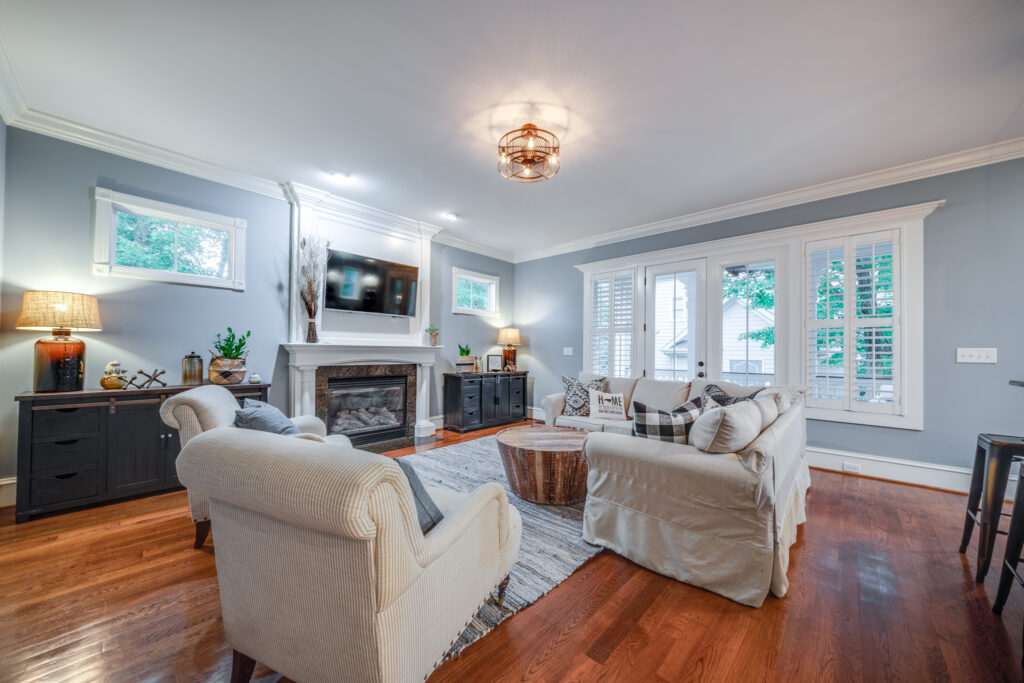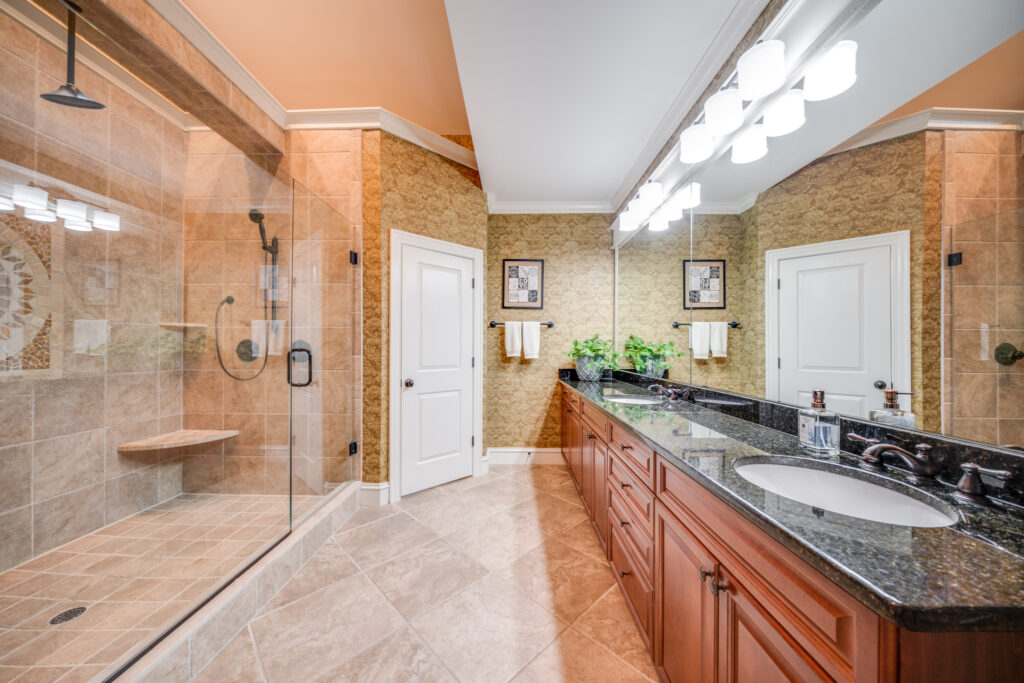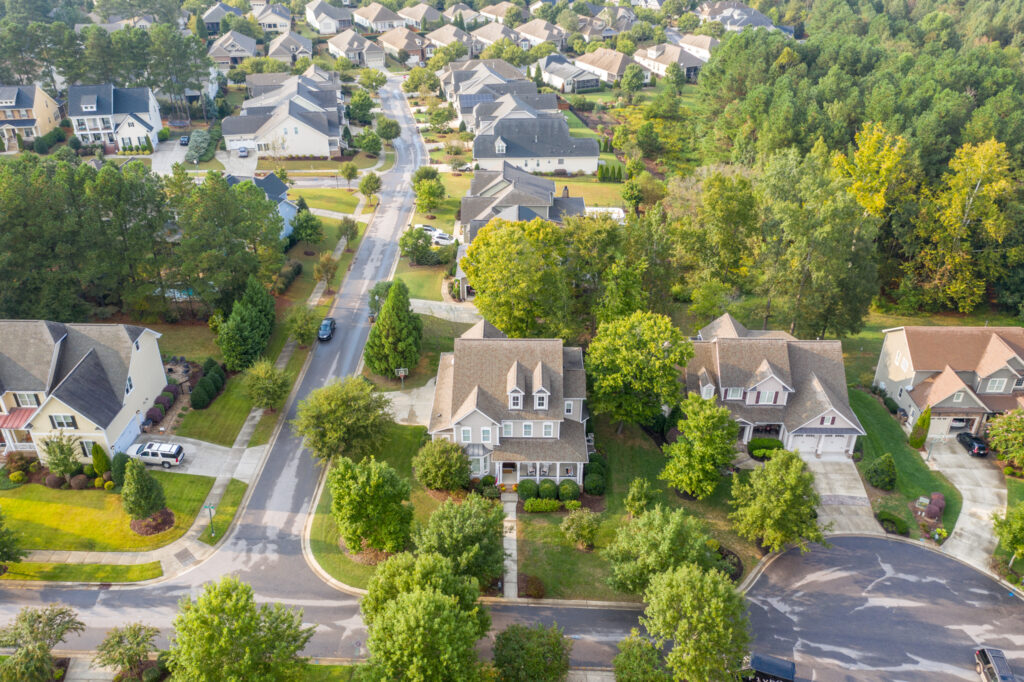 Want to learn more about 701 Walters Drive? CLICK HERE
Contact Allison
Phone: 919-395-6186
Email: Allison@SouthernLuxLiving.com